Christy32

My Painting of Andrea & Michael

Name:
Nickname:

Usernames:

Christy
Chris
Trulyapretender
TrueBluePretender

Birthday:
Birth Origin:

December 24
Pennsylvania, United States

Location:
Time zone:
Language: 

United States
Eastern Standard Time
US English

Email:
Hi name is Christy. I live in United States. I am also known as Trulyapretender in The Pretender fan sites in U.S (regions). I rejoin this wiki on June 25, 2012 before that my username here was Trulyapretender28fan, but on my old computer crash taking my account info with it for access for here. I willing to help out with any info and I'm a very creative person when I got the right tools to use or need.
I always been a Pretender fans and even though it's not air anywhere. I still believe that would someday there will be 3rd movie to help the story left from the final TV film, The Pretender: Island of the Haunted.
Also I am the founder of yahoo group's pretender-brigade and pretender shippers fanfics
I have [[Special:Editcount/Christy32|

Special:Editcount/Christy32

]] contributions since June 25, 2012 on The Pretender Wiki
Admin & Bureaucrat
Personal Notes
I prefer to use source mode (code) to see what I editing or creating before using the visual mode to see it. I like to protected wiki from vandalism, copyright and bad editing (which I had seen where yet). I happen also be creative and fairly good at templates.
I believe everyone should be able to contribute without being fear for bullying or verbal abuse. No one is perfect and we should respect them.
I'm a major supporter for Diabetes Awareness and finding a cure someday as I am one.
Also, sorry I don't have Twitter page.
The Pretender Wikia (admin use)
Note
I attend to use speech recognition software, but it can't always pick up my voice. I use it due to my fingers be tender after picking my finger as a result of taken my blood sugar for so long. I'm a major supporter for Diabetes Awareness and finding a cure someday.
The Pretender photos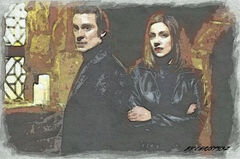 My favorite pages
Add links to your favorite pages on the wiki here!
Favorite page #2
Favorite page #3