The Pretender

Production Information
Created by:
Craig W. Van Sickle
Steven Long Mitchell
Starring:
See Cast (below)
Broadcast Information
Country of origin:
United States
Original Networks:
NBC
Series Premiere:
September 19, 1996
Series Finale:
May 13, 2000
Number of seasons:
4
Number of episodes:
86
Number of TV Movies:
2 (both in 2001)

The Pretender is an American drama television series that premiered in the United States on September 19, 1996 and ended on May 13, 2000.
Two television movies were made by Turner Network Television after the series was cancelled and they both aired in 2001.
The Pretender was conceived by writers and producers, Craig W. Van Sickle and Steven Long Mitchell
Prologue
The Pretender deals with a man named Jarod who was kidnapped and raised by a think tank called The Centre. After living at the Centre for some 30 years or so, he escaped after discovering the truth.
Cast
Main Cast
Recurring Cast
Opening Intro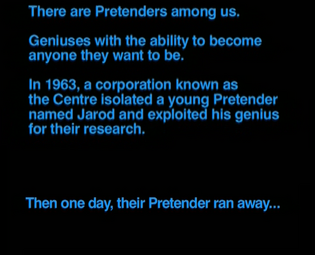 There are pretenders among us, geniuses with the ability to become anyone they want to be... In 1963, a Corporation known as the Centre, isolated a young pretender named Jarod, and exploited his genius for their research. Then one day, their pretender ran away..
The first intro video (In German):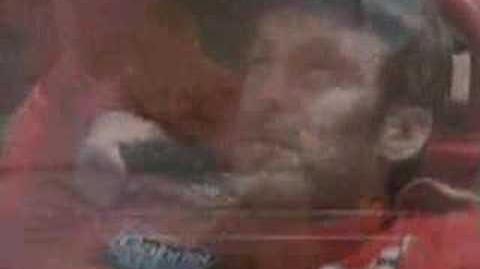 List of episodes and movies
US ratings
Season
Episodes
Season Premiere
Season Finale
Rank
Viewers

(million)

1
22
September 19, 1996
May 17, 1997
#89
7.2
2
22
November 1, 1997
May 16, 1998
#59
11.4
3
22
October 17, 1998
May 22, 1999
#71
10.0
4
20
September 25, 1999
May 13, 2000
#75
8.73
Books
Awards
Main article: The Pretender - Awards and Nominations
Notes and references
External links